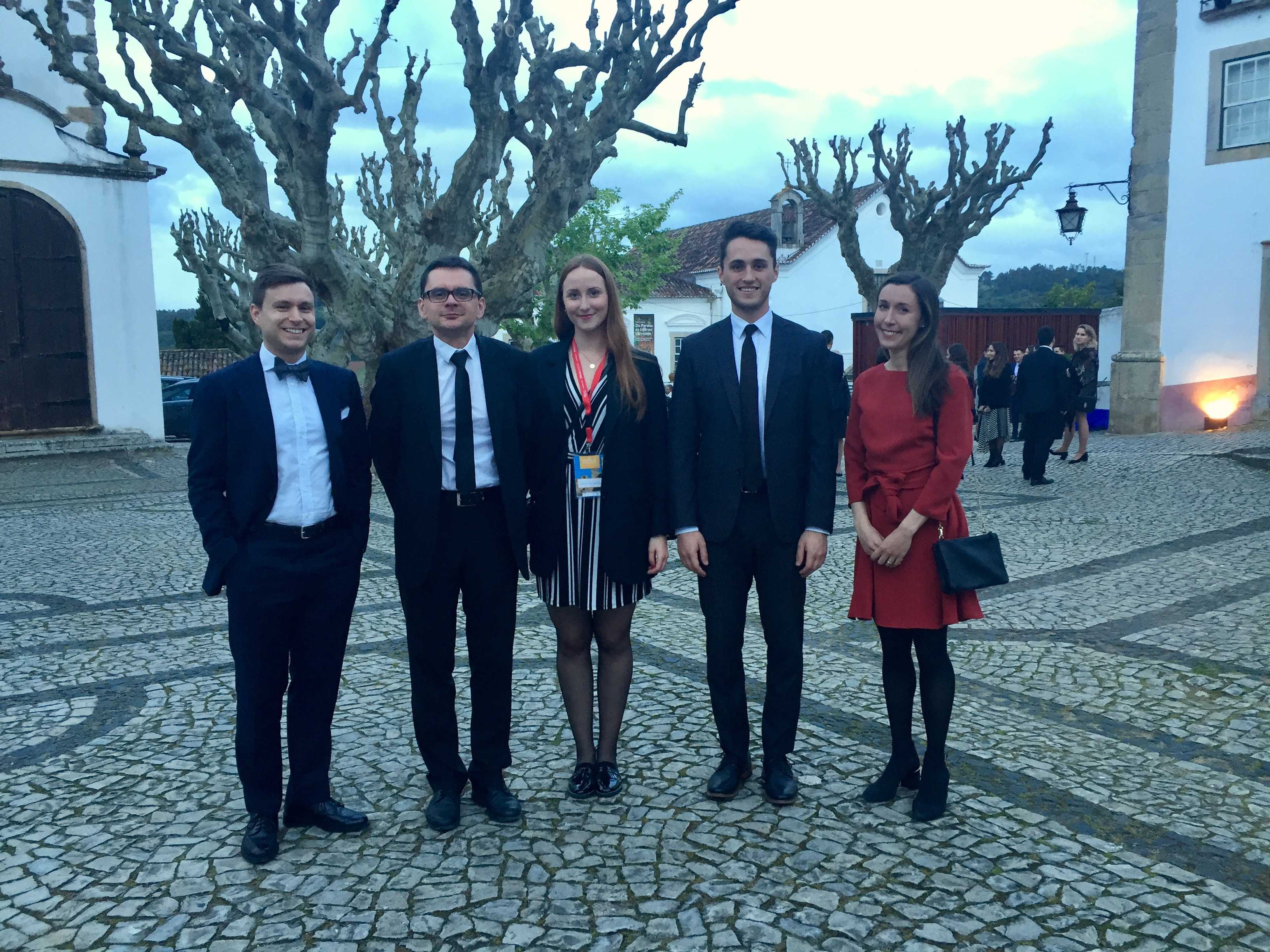 Pavle Levkovic (Canada), Pr Lukasz Stankiewicz, Dominika Kaminska (Sweden), Thomas Hughes (Canada), Eleanor Anderson Vaughan (Canada)
Four students from the LL.M have brilliantly won the 2nd place in the 6th Europa Moot Court.
The association Jurisnova with the support of the MOHA Research Center organized for the sixth consecutive year a European law Moot Court which brought together law students from eight universities around academics and practitioners (judges, lawyers, senior civil servants, etc.).
The objective of the competition, through the handling of a practical case, the solution of which is never obvious, is to confront students with new questions of law to develop their competence in the field of legal argumentation and their oral arguments.
The possibility of arguing against students from other countries representing other legal sensitivities and in front of European and national judges, referendaries of the European Court of Justice, lawyers and academics, is thus a unique experience.
This sixth edition, which took place in Obidos (Portugal) on April 16 to 18, was based on a fictitious case argued within the procedural framework of a preliminary question before the Court of Justice of the European Union on a point of state aid law. Previous editions concerned tax, competition, refugee or data protection laws.
The universities that participated are: University of Liège (Belgium), University of Ljubljana (Slovenia), University Jean Moulin Lyon 3 (France), University Nova of Lisboa (Portugal), University IE (Spain), University of Sofia "St Kliment Ohridski "(Bulgaria), University of Hamad Bin Khalifa (Qatar) and University of Murcia (Spain).
The jury included, among others, Mr Gerard Hogan, Advocate General of the Court of Justice of the European Union and Ms. Maria José Costeira, judge at the General Court.
For the third time, the LL.M of the Jean Moulin Lyon 3 University sent a team of 4 students to participate in the competition Eleanor Anderson Vaughan (Canada), Pavle Levkovic (Canada), Thomas Hughes (Canada) et Dominika Kamiska (Sweden). The team was coached by Professor Lukasz Stankiewicz.
Let us remind that our team won the first place in the 2017 edition held in Kavala, Greece.
This year, after brilliant victories in the group phase and in the semi-final against Ljubljana, our team reached the grand final, where after a spirited, high-level, competition it had to recognize the superiority of Madrid.